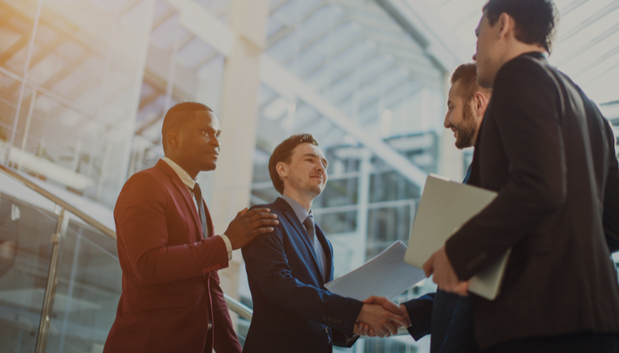 When the CFO and finance department spend all their time trying to keep their financial statements and records straight, there is little time left to focus on high-value work and strategies that increase profitability. Outdated accounting systems that force your team to perform tasks manually are not only inefficient and prone to human error, but they are also bad for morale. It places strain on accounting departments and keeps them from growth and more strategic roles.
For the organization to scale and become poised for growth, it needs to eliminate tedious and repetitive activities. Finance and accounting outsourcing is a solution that relieves your team of the burden of time-consuming activities. It's also the best approach if your team lacks experience and needs support, or if you cannot afford to hire an in-house finance team. And even if you had a budget to hire a full-time finance and accounting team, you may not want to.
The right outsourced Finance as a Service provider can help your organization improve financial data visibility, data management, and financial management. Outsourcing is a cost-cutting tool that enables teams to focus on the core business. Outsourcing is not only a solution that reduces staff costs and saves time and money, but it's also the best way to gain access to experienced finance talent and advanced technology, such as cloud-based accounting software.
Experienced Finance as a Service firms also know how to leverage technologies that improve accounting, like cloud solutions, robotic process automation (RPA), artificial intelligence (AI) machine learning (ML), advanced data analytics, and Software-as-a-Service (SaaS). In this guide, we will discuss the different financial accounting services that outsourcing firms can provide.
Bookkeeping and Back-Office Support
An outsourced finance and accounting firm can replace or assist your back office with accounting and bookkeeping support. They can help with payroll processing, optimize basic accounting activities, and organize and track invoices. Here are areas in bookkeeping and back office support that you can outsource:
Account Reconciliations
Customer Billing and Payments
Deferred Revenue
Employee Expense Processing
General Ledger
Financial Reports, Tax Preparation and Reporting, and Reporting Automation
Foreign Currency
Month Close
Multi-Entity & Multi-Currency Consolidation
Order to Cash
Payroll Administration/Services
Procure to Pay / E-Payments
Subscription/Maintenance Renewals Management
Time and Expense Management / Expense Services
Vendor Invoice Processing and Payments
Controller Services
Financial controllers ensure the organization uses the proper internal controls that maintain the business's financial health and profitability. The CFO depends on the financial controller for their interpretation of financial figures to make informed decisions on budgets and expenses. However, controllers are highly skilled and experienced and therefore, will expect a reasonable salary.
By outsourcing the financial controller role to a finance services provider, you can avoid the costs of hiring a full-time controller. An outsourced controller will give your CFO and finance team the support it needs. The following are controller services that a professional accounting services provider can provide.
Audit Report
Compliance Management
Employee and Vendor Communication
Management Reporting
Policy Adherence
Policy & Procedures Guidance and Adherence
Transactional Processing Oversight
Financial Planning and Analysis (FP&A)
Outsourcing your FP&A as part of the Finance as a Service solution gives you access to finance experts and analysts is a cost-effective approach that will help you stay ahead of the curve. The key to financial health and stability is insight and informed decision-making. This can be achieved through in-depth, detailed financial reports and analysis and accurate evaluation of historical data.
To plan, budget, and forecast effectively, companies need finance and accounting professionals to help them leverage market trends, identify profit opportunities, and develop a growth plan. The following are FP&A services that Finance as a Service provides:
Acquisition Integration Support
Audit Support
Board & Bank Reporting
Business Decision Making
Company Financial Data Analysis
Financial Leadership
Investor Communication and Reporting
Management Reporting and Narrative
Planning, Budgeting, and Forecasting
CFO Consulting Services
Not all companies, particularly startups, have the budget to employ an inhouse CFO. A CFO plays a key role in ensuring the business is fully funded by maintaining relationships with sources of capital, lenders, investors, key partners, and ensuring the timely collection of revenue.
However, you do not need to hire a full-time CFO to gain C-level experience. Instead, you can hire a fractional CFO who will provide leadership to improve productivity and profitability, forecast performance, act as a right hand for the CEO, and provide analysis into financial data to offer key insights and improve wealth management. CFOs are especially needed when the company is experiencing rapid growth, planning to develop new products or enter new markets, or preparing for merger or acquisition. The following are the key services that outsourced CFO consulting services offer:
Capital Raise
Creation of investor pitch deck
Deal negotiation support
Finance representation at investor meetings
Funding options and business objectives alignment
Investor targeted financial summary
Prospective investor introductions
Capital Deployment
Board meeting representation
Detailed operational budget & forecast
Establish deeper KPIs for measuring operational performance
Investor communication
Reporting and analysis of business performance vs. plan
Strategic planning support
M&A Transactions
Buy-side support
Post-transaction integration support
Sell-side support
Conclusion
With the right Finance as a Service provider, your organization can improve financial visibility, increase operational efficiency and scalability, and free up time and resources to focus on business growth. You will also benefit from the advanced tools and software solutions that reliable finance and accounting service providers leverage. This means saving you from the high costs of purchasing these solutions and maintaining them on-site.
The key is choosing the right Finance as a Service provider. This will allow you to benefit from the best processes, technology and finance talent that will relieve your team of the drudgery of cumbersome, manual accounting activities. Outsourcing your finance and accounting doesn't mean management teams would give up control and lose business management decision-making power. Outsourcing to the right Finance as a Service firm means gaining a strategic partner that will support you and help your company achieve its financial goals.