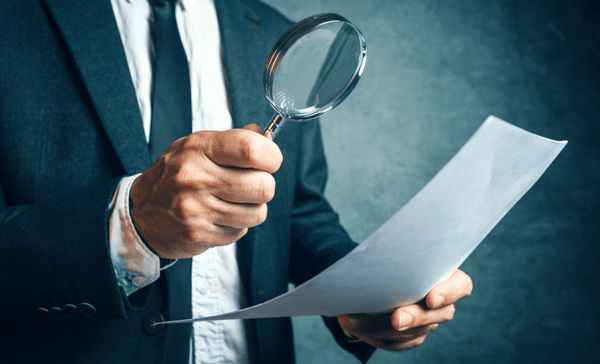 Consero Global is a top Finance as a Service (FaaS0 company that provides a plethora of robust solutions for CEOs, CFOs, and investors regarding all the financial and accounting issues that they have with their companies. Our platform disrupts the way businesses achieve the financial clarity and scalability needed to drive them forward.
We concentrate on high-growth companies and offer top solutions that enable them to grow and get to the top tier in their respective industries.
Our solutions are all-encompassing, they consider everything when it comes to a company's finances. We offer:
Strategy and funding services
Operational financial services
Financial controller services
Bookkeeping
Administration services
Our unique cloud software platform aptly named SIMPL
In line with our vision: ˝To make the traditional in-house finance function as obsolete as the flip phone˝, our solution is cutting-edge and goes well beyond traditional outsourced accounting.
Outsourcing allows you to get access to various accounting trends and advanced tech solutions in an accelerated timeline and at a lower cost. But many are still skeptical of outsourcing. Today, we will go in-depth with the top objections and concerns our customers have.
Our primary mission is delighted customers benefiting from solutions that are easy to understand and can serve the requirement of moving the company forward. With that in mind, we will answer all the concerns and objections you might have. We hope that this text will provide additional answers to the questions you might have about how we can transform your finance and accounting function.
"We've outgrown an outsourced solution."
With the solutions Consero Global offers, outgrowing outsourced accounting is entirely unnecessary and counterproductive. There are several reasons for this:
Consero Global's Finance as a Service (FaaS) model is very different to other consulting models. Not only do we manage all the back-office operations through our enterprise-level finance & accounting software stack, but we provide ongoing high-level strategic guidance.
Our model is different from other outsourcing models. We deliver a sophisticated high level of service, powered by smart, on-tap and highly scalable digital technology.
We aim to help your company by implementing a turnkey finance & accounting system that's complete with processes as well as with a team of experts in the industry.
Our variable and predictable pricing that scales up or down with the business help you stay consistent with your budget forecast.
We work with businesses that generate more than several hundred million in revenue and leverage that knowledge to help you scale and grow your business.
What's more, we do this in the most cost-effective manner possible as well as in the shortest amount of time. All in the aim to provide quick, easy, and practical solutions for all your finance and accounting needs.
Our system will provide you with best-in-class finance and accounting solutions used by top performing companies, made to be in line with your company's size, yet still enabling you to expand and grow quickly.
You will avoid the pitfalls of traditional in-house accounting which include substantial capital investments, extensive recruiting efforts, and problematic management challenges.

"I'll just hire one person to figure it out since I don't have time to manage this."
This is exactly how many companies fail. It's not only a problem with finances; it's always very counterproductive to hire a single person to manage more than what they possibly can. You can make many mistakes in business, but finance and accounting is not one of them. The single-point-of-failure comes with a very high cost.
When it comes to finance and accounting, there are plenty of technicalities that a single person doesn't have the time nor the knowledge to handle appropriately. A team of experts is always preferable as they have a variety of skill sets needed in finance. Why is that? Because; you want to have a world-class finance and accounting department. This department has one of the critical roles in moving your company forward.
Consero Global has precisely the people with the right skill sets who will help your company grow. The team we provide is a team of experts in every area needed in finance and accounting. From design and implementation to daily accounting activities, we have the experts for it. They are trained and ready to assist you.
Our solution is unique in this way, because:
We combine the traditional CFO, bookkeeping and controller services into one.
We have created proven processes and integrated them with a cloud-based software.
Our software application stack, called SIMPL, provides you with a dashboard view of how your entire company is performing and gives you the ability to manage customers, pay vendors and more, all in one place.
If you need more reasons why our solution is preferred when compared to one single in-house person dealing with everything, our clients have the answer. They have repeatedly found that our approach with a team of experts significantly improves the outcomes. One individual just cannot take care of everything, no matter how much they try.
"As a CFO, what will there be left for me to do once Consero is implemented?"
Consero is not here to replace you as a CFO. On the contrary, we are here to lighten your workload. We aim to assist you by taking over some of the less essential responsibilities a CFO has.
The duties every CFO has are both operational and strategic. Numerous tasks go into both of these categories. The strategic tasks are ultimately the ones that truly matter for a company. Unfortunately, strategy often gets put on the back-burner because the routine, daily tasks must get completed. The CFOs more often than not, spend most of their time on the numerous operational needs of the business.
Consero Global solution takes care of the routine operational tasks and leaves you with less workload, thus enabling you to concentrate on the strategic functions fully, the ones that when completed successfully, will turn you into the best right hand any CEO can have.
Upon using the service of Consero, you save your time for the tasks that require all of your experience, intellect, and insight.
We hope these answers are the ones you need and the ones that will help you understand our business better. We are here to help you and your business grow and improve.