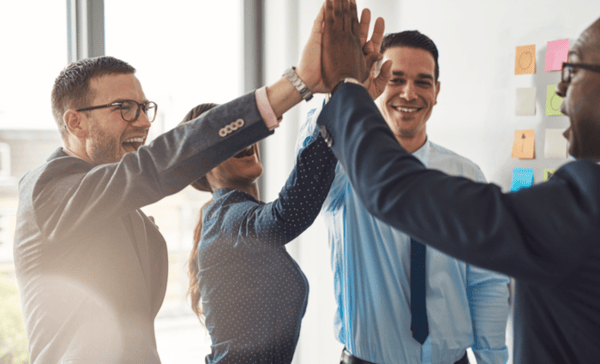 At this year's Sage Intacct President's Club organized by Sage Intacct, a record number of partners achieved membership. Among several other essential credits, Consero Global is honored as a top partner at the Sage Intacct Accountants Program, which is the company's third year in a row of receiving this prestigious award.
Consero Global has again been recognized as a leading Finance as a Service (FaaS) company that provides the flawless combination of people and technology for high-growth companies. Consero goes beyond basic outsourced accounting, and Sage Intacct recognizes their uniqueness through this award. They strive to provide experienced financial guidance and a cloud based financial console that delivers the financial clarity and scalability needed to drive a business forward.
Granting the honor of being once again a part of Sage Intacct's program is, in part, recognition for Consero's top new SIMPL platform, unveiled at the CFO Leadership Conference in Boston, back in May. SIMPL is in many ways similar to other cloud-based financial command centers, however, it proves to be much more due to several unique features it has:
Provides the top financial tools Fortune 500 companies would use, for high-growth businesses
All the data is much easier to approach, understand and control, which leaves you to concentrate on more critical strategic tasks in your company
Boasts an easy-to-use, intuitive and straight-forward interface
Let's have an in-depth look at the platform, and see what separates it from the rest and makes it very useful for CEOs, CFOs, and investors of companies of all sizes.
The SIMPL platform
Consero's SIMPL cloud software platform provides top financial control and insight for small, mid-sized and large companies. By using the platform, the companies can continue to grow quickly and efficiently all the while using software fit for the wealthiest companies of the world. It doesn't matter at what point the firm starts with the software, as it was created to encompass all the financial and accounting needs a company requires at all the stages in its development, from the start-up phase, through IPO and beyond.
Consero's mission was to create a leading and comprehensive software solution that's much more than a simple outsourced accounting tool. Consero has achieved this with an innovative approach with simplicity and clarity in mind. The SIMPL platform further establishes Consero as the leader in the Finance as a Service (FaaS) industry, and the Sage Intacct's award confirms this by making the company a top partner, once again.
What are some of the things that SIMPL can help busy executives achieve?
Easily comprehend from the platform where their entire business is at any moment
Effectively learn about all the factors that are currently driving the changes in performance of the whole firm
Quickly connect with the finance team and get them to take fast action
Monitor the company's performance through intuitive graphical information and financial reports
As the CFO of Consero Global, Scott Tynes said: "With SIMPL's disruptive technology, Consero continues to make the traditional in-house finance and accounting function as obsolete as the flip phone."
Now let's get back to Sage Intacct and their prestigious club to point out the importance of the award.
The Sage Intacct President's Club
Sage Intacct has made this very coveted sale and customer satisfaction honor almost a decade ago and awards it annually, but only to the top-performing partners.
The award recognizes the Sage Intacct Accountants Program companies (SIAPs), and the value-added resellers (VARs). They have to succeed in leveraging the Sage Intacct's cloud financial management software and move businesses forward to receive this esteemed reward.
The membership has managed to attract the most firms of any other cloud financial management software seller. The numbers speak for themselves:
31 of the top 100 CPA firms
30 of the Top 100 VAR firms in the industry
Sage Intacct's program has been in existence since 2010, and it continues to attract more of the industry's top organizations. This past year, Sage Intacct added 28 new VAR partners and 31 SIAP partners.
These stunning numbers for 2018 prove what a successful year it was for Sage Intacct and what remarkable results they keep on achieving.
Consero Global is proud to be an essential part of Sage Intacct's elite group and will continue to deliver top financial and accounting services to growing companies to further improve businesses and keep proving the quality of their software and service to their clients.