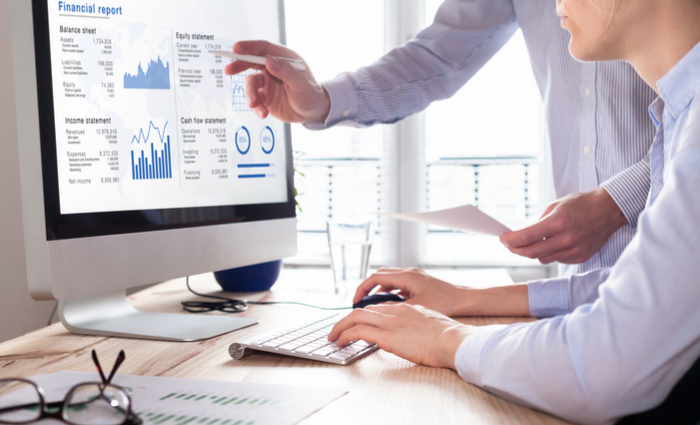 Business owners and entrepreneurs start a business with many goals in mind. Tasks such as finance and accounting are often not something that business owners are experienced in executing. At the same time, they realize that accurately keeping track of numbers is critical.
Today, more and more companies are deciding to outsource their financial activities to improve their financial and accounting processes. Why? An experienced outsider is more able to identify areas that are ready for improvement, leaving business leaders and CFOs to focus more on other essential activities instead. Here's how outsourcing can help improve your business' financial accounting processes.
#1 Lower Costs of Staying on Top of Trends
Outsourcing allows you to gain access to various accounting trends and advanced tech solutions at an accelerated timeline and at a lower cost. An experienced finance and accounting individual or company can provide the technology for less than the cost of your old and outdated technology. It can even cost you less than the upgrade costs that you would have to invest in.
#2 Focus on Strategy
When finance and accounting tasks are performed in-house, it can become a secondary importance to the business. This is because there are so many other processes that are being tended to in-house as well. The priority is usually given to the revenue-generation processes. On the other hand, an outsourced solution like Finance as a Service will have finance and accounting specialists that plug in the right processes and systems. An outsourced partner can implement a world-class finance & accounting function in 30 to 60 days instead of the nine to 19 months it would take for a company to do it on their own.
#3 Reduce Risk
Companies are susceptible to theft. Many businesses have money stolen by their own employees. To enforce a checks and balances system without making employees feel distrusted is difficult because it kills the company morale. That's why outsourcing for accounting services is the best solution, because you will have experts handle your finances, save time, money, and stress, but you'll also have a third party review your money trail. With an impartial standard of checks and balances, you will decrease the risk of internal fraud and improve compliance.
#4 Capitalize on Finance and Accounting Expertise
If you are just beginning to build a finance & accounting team and are not savvy in those tasks, you still need to learn how to do it the right way. Talent is hard to find (and keep) so, be prepared to invest a lot of time and effort to hire, train and manage turnover of the position. But time and energy are precious, especially when your company is experiencing rapid growth and you need to use your time for the strategic aspects of the business such as product development and building a customer base. An outsourced provider and their team will have more knowledge and expertise than you do, and they can work on your projects with complex rules and regulations or at crucial times. If done in-house, it would probably never be very cost-effective.
#5 Saves You from the Hassle of Subcontracting
Certain companies experience peaks and valleys in their finance and accounting cycles (monthly, quarterly, and annual.) During peak workloads, these businesses need to manage the costs of outsourced staff and budget for their in-house baselines. They need to handle staffing for finance and accounting regularly and ensure that the activity remains cost-effective.
Outsourcing can help them make minimum cost commitments for F&A staff. The outsourcing provider will do the resource management planning, ensuring the delivery of lower resource cost.
Poor cash flow management is a common cause of business failure which is why financial and accounting processes must be top-notch. Outsourcing for this role is, thus, one of the best solutions. But be sure not to rush things over when finding the right expert. You need a partner for the long haul.