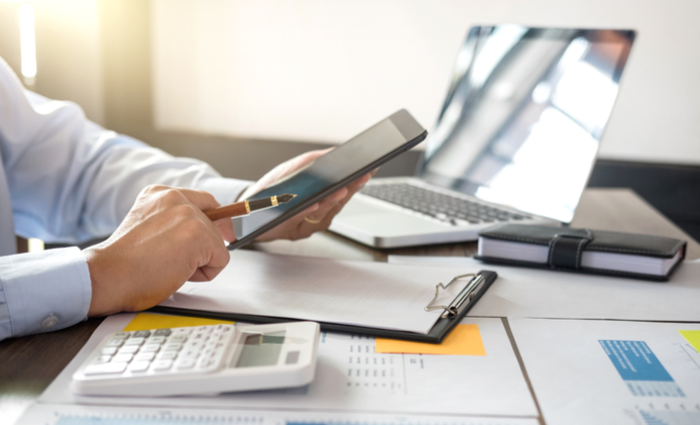 Should you rely on in-house accounting or outsource for the service? Many CFOs rely on in-house accounting to get their financial statements every month. However, traditional is not necessarily best, especially today with all the tech advancements in the field of accounting and bookkeeping.
Finance as a Service and outsourced accounting has become an essential question for various types of growth companies because it offers experienced and competent professional support regarding the finance and accounting needs of an organization. It also comes with various tools used to improve decision-making, transparency, and insight as well as at a fixed cost. However, it is not right for every organization because they offer different workflows than in-house, but if it fits your needs, it can provide more expertise and cost less.
It is of vital importance to understand the cost of both in-house and outsourced accounting to make the best decision as a leader. Take a look at the essential differences you should know to weigh out your options.
Traditional accounting costs
When there are in-house employees that take care of your accounting, there are certain advantages. For example, you can select and hire staff members personally, have control over their work, and provide them with the necessary training. But as for their cost, we just bumped into some drawbacks.
Salary
The median salary in the accounting field is about $70,000, which tells us that the money needed to hire a finance and accounting staff can be substantial. The entry-level salary for junior positions is about $54,000, so an accounting team of four employees would cost your organization more than $230,000 per year (in annual salary.)
Besides wages, an organization has to handle other expenses. First, full-time employees must be provided with health care, which tops at an average of around $4,000 per employee. Other costs include payroll tax, then physical space, equipment, and software, as well as different employee benefits to maintain a competitive edge concerning recruitment.
Hiring and training
When hiring, you have two options – to hire an experienced professional or a junior-level accountant whom you will provide with quality training. When recruiting for an accounting position, screening is critical because there's a chance you could end up with an employee who is self-taught and without proven track records at other businesses.
The average cost to hire a new accountant is $4,000 (according to the Society for Human Resource Management.) It is another expense included in hiring an in-house finance and accounting team as well as each time another staff member is brought into the company.
Purchasing and implementing software
The very cost of the software depends whether you're going for a cloud solution or an on-premise solution. Cloud systems are always up-to-date and you only pay for a monthly charge, while on-premise software requires a supportive infrastructure (hardware). There also the costs of system upgrades, maintenance, and technical support.
New software requires people who know how to work with it. This means having at least one or two expert staff members as well as investing time and resources in training other employees to learn to use the software. Without advanced technology, you risk to lose your competitive edge. On the other hand, training requires some time to be delivered and it has to be planned carefully.
In many cases, companies end up hiring a consultant to get them through implementation. This can be very costly. If they rely on an in-house staff member, typically that person has never been through an implementation of finance & accounting software. Even if they have done it once, they are not experts and will have a long and difficult road to get things optimized.
Finance as a Service and outsourced accounting
There is no need to deal with the hiring process when it comes to outsourcing. When you partner with a Finance as a Service firm or an outsourced accounting provider, the people you hire are already experienced. They have a proven record and a solid reputation in the finance industry. They are usually professionals who have continual training in technology, finance and accounting. There are no overhead costs that hiring a staff member would generate, such as:

vacation
health insurance
retirement
paid time off
sick days
When using outsourced services, you won't have to pay overhead costs. Depending on your headcount, outsourcing your finance & accounting can cost you up to $3,000 - $5,000 per month ($36,000 - $60,000 annually) which is significantly less than having a whole team of employees.
When businesses consider employing an outsourced accounting team, they are given a single price tag along with the included services, making the direct costs appear higher at first. Initially, you need to understand the price of an outsourced team and compare it to the traditional approach. If we take the combined cost of all the expenses that traditional approach brings to the table, the expenses can easily top to a six-figure number. On the other hand, Finance as a Service comes with a manageable and predictable cost.
Without the need to invest in training, you get trained professionals from the very beginning. It allows for a proactive approach in overseeing the books and getting financial guidance. You remain focused on the company itself and work to fulfill the vision, while the outsourced accounting team can spot potential obstacles and issues ahead of time. With the advantage of proactivity, they can notify you about cash flow and expenditures. It can bring peace of mind and everything you need to make the best financial decisions.
When outsourcing for finance and accounting, there is also the advantage of not having to pay for costly software. The cost of the software is already built into the pricing model of the accounting service provider, and their team has lots of hand-on experience with it. Their staff team is well-trained, has implemented the software hundreds of times, which helped them perfect the entire process and learn it by heart. So, besides the time-saving benefits, outsourcing accounting services can reduce your costs by 30-50%.
The cost of internal control
The purpose of internal control is to ensure an accurate, correctly classified, and timely flow of information and to help reduce the risk of internal fraud. According to ACFE, businesses usually lose about 7% of their annual earnings due to employee fraud and embezzlement.
A company is at higher risk of fraud when only 1-2 employees handle finance. If there isn't a separation of duties, so the same person that is paying the bills is also reconciling the account, they have open access to your company's bank account. They can take the money from you and cover their tracks. By outsourcing for accounting and finance services, you reduce the risk of fraud because the duties are separated. When providing a business' with financial statements, outsourced companies take more rigorous steps as most of them double-check each step with different levels of staff that work on one account. That way, one employee does the work, and the other one reviews the work to make sure that there are no errors or discrepancies.
Which accounting option can support your company's needs in the best and most cost-effective way? Many businesses find outsourcing to be the most cost-effective and more accessible option because they get a dedicated team of accountants, accounting managers, and staff accountants that are focused only on their core jobs.
A company can benefit from Finance as a Service and outsourced accounting services if:
It needs professional accounting but not full-time services.
It doesn't understand how to do it properly.
It spends too much time managing their books.
It wants the flexibility to examine accounts at any time.
It wants to spend less time on process and tactical tasks.
It wants to spend more time on the strategic side of the business.
It needs high-level strategic guidance and forward thinking expertise.
Outsourcing is not a new concept and CFOs trust that the providers are capable of meeting the needs of their companies. Along with the modern accounting practices and the reduced risk of fraud, companies can save up a lot in the long-run with an outsourced service provider.