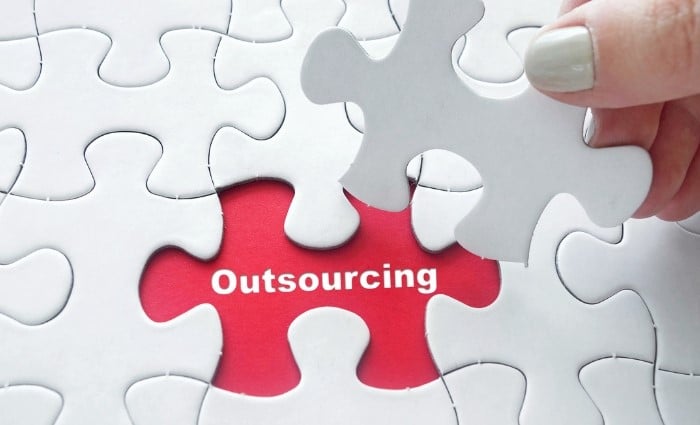 Many CEOs, CFOs, and other executives still make mistakes when it comes to their company's accounting. They spend resources (time and money) on a function that is non-core to their business by building an in-house finance and accounting team instead of outsourcing.
Prominent global companies have the means and genuinely benefit from having a dedicated, in-house accounting team. However, businesses with $5 to $200 million in revenues should acknowledge the benefits of outsourced accounting.
This article will go in-depth of these benefits by explaining all the signs that point to the need for outside help for your growing company's finances.
1. You want to cut down on costs
The primary need for hiring accountants instead of keeping a team of them in-house is to cut down on costs.
The central myth business people believe in is that outsourced accounting costs more. However, nothing can be further from the truth.
Let's take a look at it this way. If you have an accounting team, you should expect the following:
Paying large salaries to each accountant, which can be $60,000 and often more
Paying numerous benefits to each accounting employee
You won't need them at all times, but you'll still have to pay them
Now, as for outsourced accountants:
You hire a dedicated, professional, and capable team only when you need them or keep them on retainer which is much cheaper than a single accountant's salary
No spending money on benefits
Finance as a Service (FaaS) firms are often more qualified and have a lot more experience than in-house teams as they have worked with a vast number of companies like yours.
As you can see, cutting down on costs is more than merely possible when hiring outside professionals.
2. Your company is growing extremely fast
Growing companies experiencing rapid growth are precisely the ones that need to outsource their finance & accounting and should consider Finance as a Service (FaaS).
Do you want to know why? The reasons are clear:
With the rapid growth, there is the selling of more products or services. Transactions increase as the business grows. Now the business is collecting more and more financial data that needs to be analyzed and recorded.
The existing accounting team (if there is one) can't handle such a massive and sudden increase in the amount of work they have to process.
Mistakes now occur more often than usual.
One of the results of rapid growth are increased revenues, which leaves additional sums that can be used on hiring experienced professionals who can handle the finances.
3. The workload is too heavy
Many growing companies entrust the accounting (and all financial responsibilities for that matter) to the CFO. It inevitably leads to that person burning out over time.
Overworking is a severe problem in this day and age, where people try to take on too many roles or take on too many tasks.
Another problem here that is a direct result of the CFO with a heavy workload is that they are not able to spend their time on strategy which is where their expertise is really needed. It's often easy to understate this problem as it's not as easily noticed as one might think.
When such a thing starts to occur, it's a clear sign that outside help is necessary. By outsourcing your accounting needs:
The CFO can oversee the finances as a whole, while the hired experts will deal with other time-consuming and transactional tasks.
The hired finance professionals manage the vast amounts of data. It then provides the CFO with completed analytics which can help them gain better insight into the company's affairs
The CFO has more time to analyze the financial picture of the company.
Precisely because of all of this, the CFO can make better decisions and improve the business as a whole, furthering the growth of the company.
4. Your accounting team is wasting time on lesser issues
Accounting typically operates separately in most companies, and these teams have a lot of freedom in what they do. It inevitably leads to wasted time and money on minor issues, while the most important things are left on the side, which are:
In-depth analysis of key performance indicators
Strategizing
Moving the company forward
When this happens, and it almost always does, it's a clear sign that your company needs to outsource their accounting as the hired professionals can deal with these less important issues and day-to-day activities. The Finance as a Service (FaaS) model provides high-level CFO guidance and support. Your CFO, supported by your FaaS team, can then manage the previously mentioned crucial tasks that focus on growing the business.
What's more, you won't even need a big accounting team anymore, which will help you cut down on costs.
5. Your software is fallible and old, and you don't know what's the best solution
Accounting and finance software is a necessity in the modern age for any growing business. However, several problems stem from this need:
Every software solution quickly gets outdated (every three years or less, while this timeframe will only get shorter over time)
It's hard to find the right program as many have faults or they do not offer everything your company's finances require
Your team most likely won't be able to find the best solution as they are not the developers of such software
With such clear and critical problems, it's evident that your company would benefit from a FaaS company with the right software and the one that understands what your business needs from their software solution.
Other potential signs
Besides these five significant signs that point to the need of hiring outside help, there are several, less critical ones that you might want to know about.
The CEO or CFO lack real-time visibility into financial data
No central dashboard where the CFO or CEO can get insight into all the critical economic data and have a general overview of the financial picture of the business
Lack of visualization in the financial reports
Financial and accounting tasks are not always finished on time
The CFO needs additional help that's not affordable through classic, in-house solutions
All of these signs have a straightforward answer, and you can quickly deal with all of them, as well as the main five, by outsourcing your finance & accounting needs.