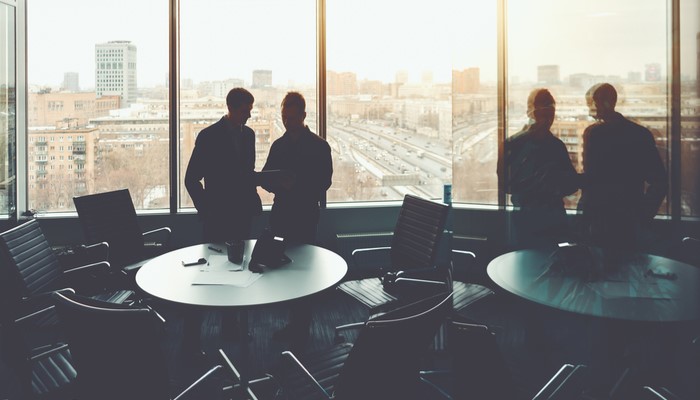 Choosing to outsource accounting and the administration role is a huge decision for every private equity fund manager. With that in mind, we are here to talk about all the benefits that a manager can get by doing so, which should give them confidence when making a decision to outsource.
In the last year or so, private equity (PE) has had a lot to be optimistic about, especially in the area of money as PE firms now have nearly $1 trillion at their disposal. There's certainly a lot of investor demand, but they are still very likely to be careful with where they allocate that money.
Investors need to be confident that managers know what they're doing, and part of the process most managers use today is focusing on the task at hand. That has led to the adoption of outsourcing. According to PwC:
70% of PE firms in Europe are actively outsourcing
But only 30 to 40% are outsourcing in the US for now
The experts are doing the job and are helping the managers
If you partner-up with the right third-party firm, you can get a level of operational expertise for an excellent price, which is only part of the benefit. In addition to that, managers have the opportunity to have more time for other crucial matters – like focusing on their assets, i.e., the employees, which they cannot get easily and in large numbers due to their cost.
However, a manager no longer needs to hire certain people, if they opt for outsourcing the administration of their accounting and finance. Through outsourcing, they get access to a highly skilled team of experts that will do that for them by using advanced industry knowledge and the most innovative technologies.
The more help the private equity firm gets from trusted partners, the more effective they and the entire front office can be. They become more efficient in:
Sourcing deals
Generating the best performance in investor funds
Managers also get help in investor relations when dealing with:
Capital call letters
Cash flows coming and going out of the fund
Capital contributions
All of this gives comfort to investors and managers, but also to auditors who rarely find mistakes on financial statements they audit.
A vast majority of experts now believe outsourcing is more advantageous than keeping the admin function in-house
Outsourcing is no longer a trend; it's becoming an established pattern for many PE firms. Investors see the benefits. They now know that, by outsourcing the admin function, the PE firm can have more time to focus on:
Sourcing investment opportunities
Evaluating potential transactions
Valuation monitoring
Management of the current portfolio
Establishing great lines of communication with limited partners (LPs)
However, none of this can be possible if the PE firm is not a partner with third-party vendors. They cannot be pure providers – they have to be clear partners with the managers to achieve the best operational practices. That requires trust and clear lines of communication.
A specific mindset should be developed – one that makes the administrator an extension of the manager's team, as that helps reassure investors.
That's crucial because investor standards are high in the current market, and you want to give them what they need. They need to see:
A sufficient level of expertise
A good ratio between cost and efficiency
A reassurance that you're sending information to trusted outside parties
In essence, they want to see clear evidence that you are interactively involved with the service partners.
That's also achieved not only by you but by the third party vendors as well. The key in the business model of Finance as a Service (FaaS) companies like Consero is transparency. Other FaaS firms and we are transparent when it comes to how we offer our service because we know that investors want to see the process if they are going to feel comfortable.
That's why, once again, clear lines of communication are vital, as that's the easiest way for investors to be reassured that everything is going in the way they want it to go.
Naturally, investors want to get the information they need in the format they are comfortable with.
Our finance experts are there to manage the entire finance & accounting function and provide the portfolio companies with month end financials and custom reports. We are responsible for the financial statements and all necessary communications with the investor if your portco does not have in-house financial leadership. What outsourcing achieves here is helping managers manage the finance function more efficiently and cost-effectively.
What are the key advantages of outsourcing?
There are three main advantages:
Finance & Accounting expertise
Real-time access to all financial data
Cost-efficiency
Most companies hiring the services of companies like Consero say that the level of expertise they get is unprecedented and is the most important advantage of outsourcing.
That goes in line with what all companies looking to outsource want to get in return for their money. They want to gain the services of an expert team that will help with the tasks they cannot complete on their own.
That expertise is complemented by the technology the company uses in the service they provide. That's why we at Consero have ensured that our software is flexible and able to deliver everything that each specific client might need.
The upcoming trends in outsourcing within the PE space
Most companies believe in the prevalence of the following trends:
LP pressure
Regulatory compliance demands
Product complexity
Most feel that outsourcing will continue to rise in popularity. Some are even saying that they can barely market to investors unless they have a 3rd party finance & accounting administrator.
The huge LP demand will also continue to drive the funds to service partners. As we've already established, outsourcing gives managers the time they need to focus on the tasks they do best – finding great opportunities and delivering a superior product to the investors.
In the end, the rise in outsourcing popularity will continue in the US as well, and most believe that the percentages from PwC we mentioned in the beginning, are destined to rise. Outsourcing is no longer a luxury – it's a necessity and investors demand it.